Reviews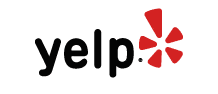 I came home to a nightmare of a flooded office space with hard wood flooring. I called unique restoration and the crew arrived within 45 min. Immediately they shut off the water and we're setting up machines to dry all the cabinets and floors. I was extremely impressed with their thermal imaging camera that allowed them to focus on the most damaged affected areas. The crew was professional and Unique restoration worked hand in hand with my home insurance. They come highly recommended from my household!

Danielle I.
Best home renovation project ever. Unique Restoration is a professional company that you can trust. They will stand behind the work that they do and make sure it is done right.

Stephanie Y.
I recently had some water damage to my hardwood floors, carpets, walls, and furniture. I was put in contact with Unique Restoration to help remediate and repair all of the damage. From the first day of meeting with the project estimator, Frank, to the final walk through with the construction superintendent, Paul, the process was incredible. We signed the work order contract on a Friday and they started the work first thing as promised, Monday morning. Unique Restoration orchestrated the moving crew, flooring contractor, painter, plumber, upholstery cleaner, and final cleaning crew. There was never a glitch in work as Unique Restoration timed each process perfectly. The work took 4 straight weeks to complete because of the extensive damage necessary to correct all the issues. A few special shout outs to Edwardo and John the painter, Ara (Mirage Floor) the best floor guy, and Nick the mover and his crew. You guys were so polite and conscientious. Thanks for your professionalism. Lastly I have to thank the inside support at Unique Restoration. Marianne kept us apprised of scheduling times and Jeanna was always very prompt on answering my billing questions.

I've never worked with a sharper team of folks. Thanks UR!

Remo L.
We had two mold abatement issues that required our calling our insurance company, Chubb. Shawn Caspi was sent to assess the situation and submit a report. In the end, Shawn, Unique Restoration, and Chubb proved themselves to be incredibly customer service-oriented. We ended up contracting with Unique for most of our repairs. These included mold abatement x2, roof repair, stucco repair, dry-wall replacement, and extensive painting. The sub-contractors were all professional, courteous, friendly, and completed their work in a timely manner. Shawn was extremely helpful. While I understand that Unique works with the insurance company, I felt that Shawn did his job with integrity and was a strong advocate on our behalf.

Jeff C.
A month ago we had a sewer line fracture at our home causing flooding and exposure to mold. We called our insurance company on Sunday afternoon and by 8:30am Monday morning representatives of the insurance company accompanied by Unique Restoration's remediation team were at our door.

Within and hour they had begun to evacuate our home, taking away damaged rugs, clearing the kitchen cabinets and investigating the extent of the damage.
Their team worked unceasingly to keep us comfortable a assured as they quickly did their job and within a few hours they had begun to bring equipment and personnel to begin alleviating the disaster.

We cannot possibly begin to tell the world how we appreciate their professionalism and assistance as we continue now, through their good offices to practically rebuild our home.

WHAT A FANTASTIC TEAM.

David W.
We were made aware of UR by our insurance company and trusted they were reliable. To our relief our first contact was let go by UR. The project manager who took over made up for lost time. Oscar was very easy to work with and communicated well. The project was completed to our satisfaction and we would highly recommend the new team in place. Ruby and Oscar made all the difference for this company.

Tim R.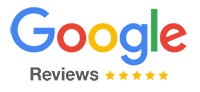 We had a leak in our home that damaged almost all of our living room flooring. They came out promptly and gave us an estimate with a complete explanation of all the services they would provide and all the steps that would occur. They were complete professionals. They also did an amazing job working together with our insurance company, and they completely restored our floor. Great job! I would highly recommend them to anyone! I have heard of nightmare stories with other companies, and I am 100% satisfied with Unique Restoration.

Lee L.
Excellent work!

Gerardo Mendez
Extremely professional, did an excellent job, very efficient & clean work. Would highly recommend anyone to use them 10 stars for me.

Dalia Urman
They were very friendly, did good work and took care of one problem, which was not really their fault, immediately. I have used them twice and happy both times.

Ann Dyer
Unique Restoration did a great job, fast and professional!

Rabbi Sela
Thank You Letters From Clients